Installatiebedrijf in Oss
Ons installatiebedrijf in Oss helpt u met de installatie van nieuw sanitair in uw badkamer, het aanbrengen van verlichting in uw kamer of bijvoorbeeld het aanbrengen van een nieuwe gootsteen in uw keuken. Het grote voordeel hieraan, is de totaaloplossing die we u kunnen bieden bij bijvoorbeeld een aan- of verbouw van uw woning. Wij zorgen eerst voor het leggen van de leidingen, instaleren vervolgens het nieuwe sanitair voor u en sluiten dit tot slot aan op uw afvoer. Zo hoeft u enkel zaken te doen met een partij, waarmee u het overzicht kunt bewaren en er geen vertragingen worden opgelopen door miscommunicaties tussen partijen.
Installatiebedrijf in Oss helpt u!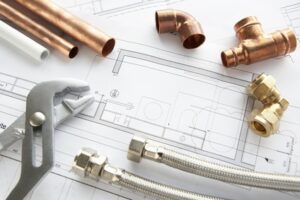 Ons installatiebedrijf in Oss staat voor verschillende installatiewerkzaamheden voor u klaar. Denkt u bijvoorbeeld aan een nieuwe badkamer? Onze loodgieters zullen samen met u kijken of uw wensen te verwezenlijken zijn. Mocht dit niet het geval zijn, dan zullen we kijken naar een passend alternatief, om uw badkamer toch zoveel mogelijk naar wens in te kunnen richten. Wanneer het plan volledig aansluit bij uw wensen en haalbaar is, zullen wij zorgen voor het bestellen van de gewenste producten en deze direct voor u installeren in de badkamer. Door onze ervaring met loodgieterswerk is het aansluiten op de afvoer geen probleem en geniet u binnen afzienbare tijd van het nieuwe interieur van uw badkamer.